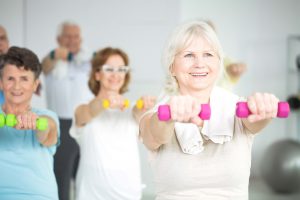 These programs are for people 65 and over who live at home and who might want to improve their balance, their strength or their flexibility. They also target people who have a chronic health condition and would benefit from a targeted exercise program.
Exercise is of vital benefit to older people as it can help minimise pain and improve function, fitness and mobility.
The Get Yourself Moving community programs are a key tool in keeping people active, independent and at home for longer. Ideal for people who want to improve their fitness, strength and mobility, these community-based programs also target people who suffer from chronic health conditions and who would benefit from targeted exercise programs.
Hosted in 6 local community venues, these supervised exercise programs can soon fit seamlessly into your daily routines, helping you improve your quality of life and to achieve your health goals.
Toongabbie Centre
Other Centres
If you would like to attend these classes regularly you will need to obtain a GP clearance. 
Helping You Achieve Your Health Goals