At OLOC's Residential Aged Care campus each resident can choose to participate in some form of group exercise program or exercise based activity.
With a number of exercise classes on offer across OLOC's residential campus every week, residents can participate in a diverse range of activities that they'll find interesting, challenging and convenient.
With daily exercise classes, walking groups, simulated sports activities and targeted classes available, residents are provided with endless opportunities to stay engaged with the types of exercise they enjoy and benefit from.
OLOC's Get Yourself Moving programs offer our residents the facilities, expertise and support they need to help them be more active and independent, achieve their goals and be more able to do the things they love.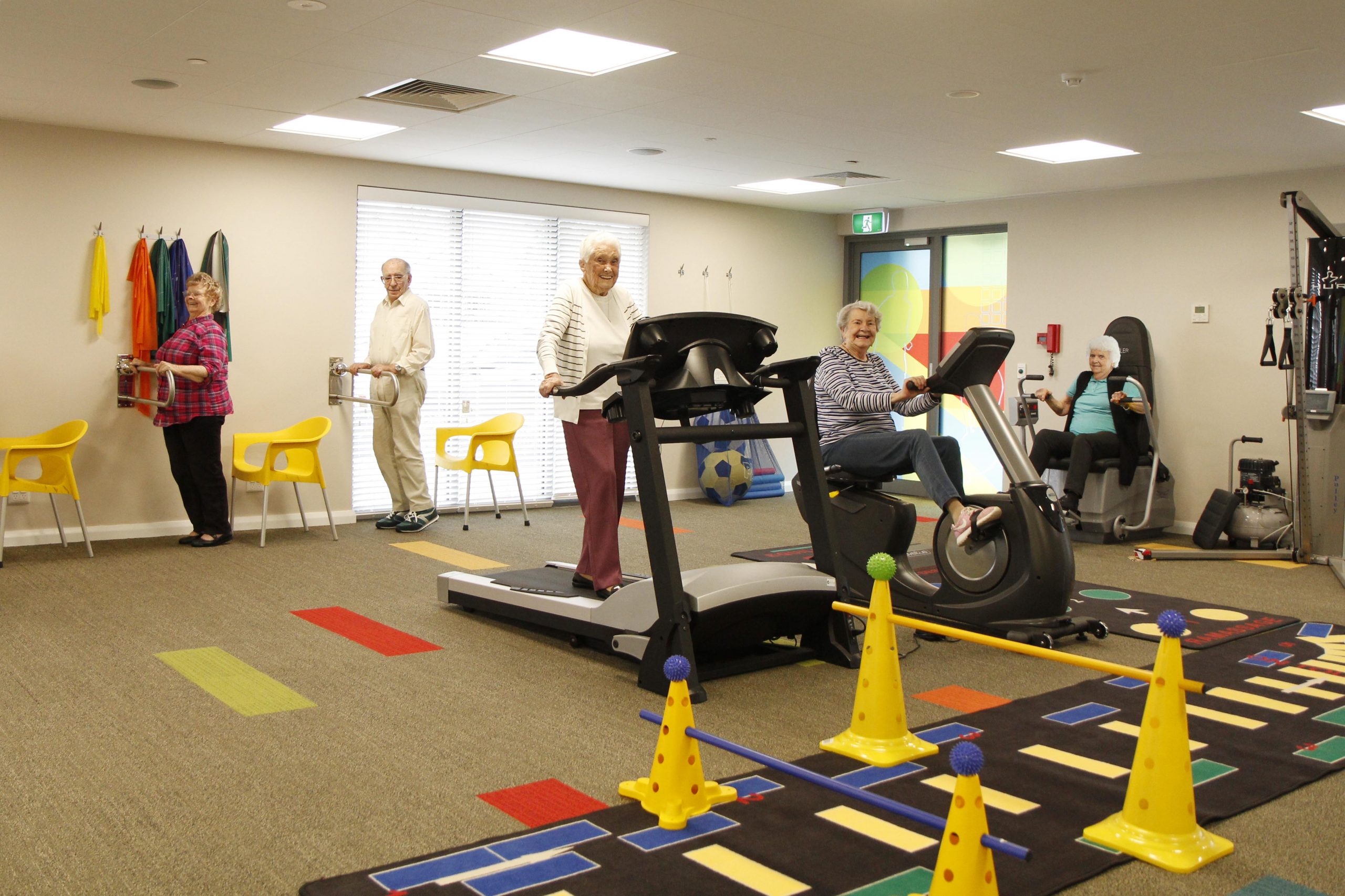 Keeping people active, independent and doing the things they love.