Our Lady of Consolation's Domestic Assistance Service helps you with basic chores around the house so that you can relax, or get back to your daily routine knowing that things are taken care of.
You know just how you like things done and we'd be glad to help. From changing the sheets and doing laundry to defrosting the fridge or tidying your spare room. A clean and tidy home is a place is somewhere that you can feel safe and comfortable.

Eligibility
To access this service you must be:
65 years of age or older (50 years of age or over for Aboriginal or Torres Strait Islander people), or;
Living at home and requiring some help to remain safe and independent, and;
Living in the local government areas of Auburn, Blacktown, Hawkesbury, The Hills, Holroyd, Parramatta, Penrith and the Blue Mountains.
Check your eligibility and apply online at MyAgedCare 

Fees
The Australian Government subsidies a range of aged care services in Australia. If your circumstances allow, it is expected you will contribute to the cost of your care. If you are able to contribute towards the cost of your domestic assistance program, we offer a range of payment options that we can tailor to meet your financial circumstances.
Any fees or subsidies will be discussed and agreed upon before you join our service so you have the opportunity to clarify any concerns.

How to Get Started
You will need to have your needs assessed by a My Aged Care assessor. To organise an assessment, apply online or call 1800 200 422. Alternatively call our friendly staff on (02) 9832 4599 for help navigating the aged care system.
After the assessment we will contact you and organise to meet and discuss your needs.
Need more than one service? Have you considered a Home Care Package?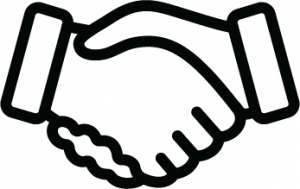 Our Commitment To You
We want to ensure that you are more than satisfied with the service you receive, and that it will help you to continue to live at home. However, if for some reason this is not the case then we would encourage you to contact us immediately on (02) 9832 4599 and your concerns will be dealt with promptly and professionally.
Contact us on (02) 9832 5400 to help you get started.