Residential High Care, traditionally known as Nursing Home Care, is offered to people who require 24-hour nursing care because they have multiple health problems. 
Our Lady of Consolation has four comfortable, independent High Care units, including our High Care Dementia Specific unit, St Anthonys.
We want to improve each resident's sense of well-being regardless of the health challenges they may be experiencing. We do this in the following ways:
We focus on residents' physical comfort and freedom of movement, minimising pain and maximising independence;
We encourage residents to stay connected and engaged with people and interests;
We focus on residents' emotional and spiritual wellbeing, helping residents to find a sense of peace.
To increase comfort and freedom of movement, our physiotherapy team offers individualised massage and treatment programs to reduce pain and increase freedom of movement. To improve general health and fitness levels, our exercise physiology team offers 12 specially adapted exercise sessions each week for people who can exercise sitting in a chair.
Many high care residents are able to stay connected with people and with interests and our leisure and lifestyle team offers residents a wide range of interesting and creative pursuits, including photography, creative art and gardening programs. Alternatively, residents can enjoy the benefit of our aromatherapy and massage facilities. Our internet facilities provide some residents with another way of staying connected with family and friends.
In these high care units we are able to support those residents who may require palliative care.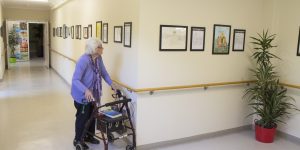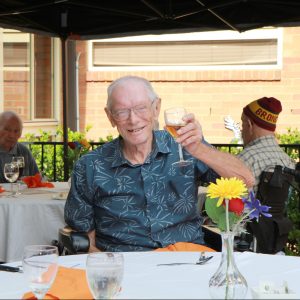 High Care Rooms
Our Lady of Consolation offers a range of accommodation across its residential facilities. In a high care setting we offer general purpose rooms in St Clare, St Joseph and St Francis and secure specialised dementia care rooms in St Anthonys.
This information is accurate from 1 April 2022.
Before You Can Apply
Before you can apply for our Residential Care services you'll need to register with a government service called My Aged Care and complete an assessment with an Aged Care Assessment Team (ACAT). The assessment involves a face to face visit from assessors who will discuss your daily routine, talk through your care needs and determine what services you may be eligible for.
Once the ACAT has assessed your needs you can contact the staff at Our Lady of Consolation Aged Care & Services to request further information or to talk about how we can help. You can contact us at  98325412.
You can contact your nearest ACAT via the My Aged Care website or on this number: 1800 200 422