Daily Choices
We want to see that daily meals are a culinary delight and we offer a superior range of choice, including a choice of 2 hot meals for breakfast. At lunchtime there is the choice of three different hot meals, and then two more for dinner as well as the option for a smaller meal.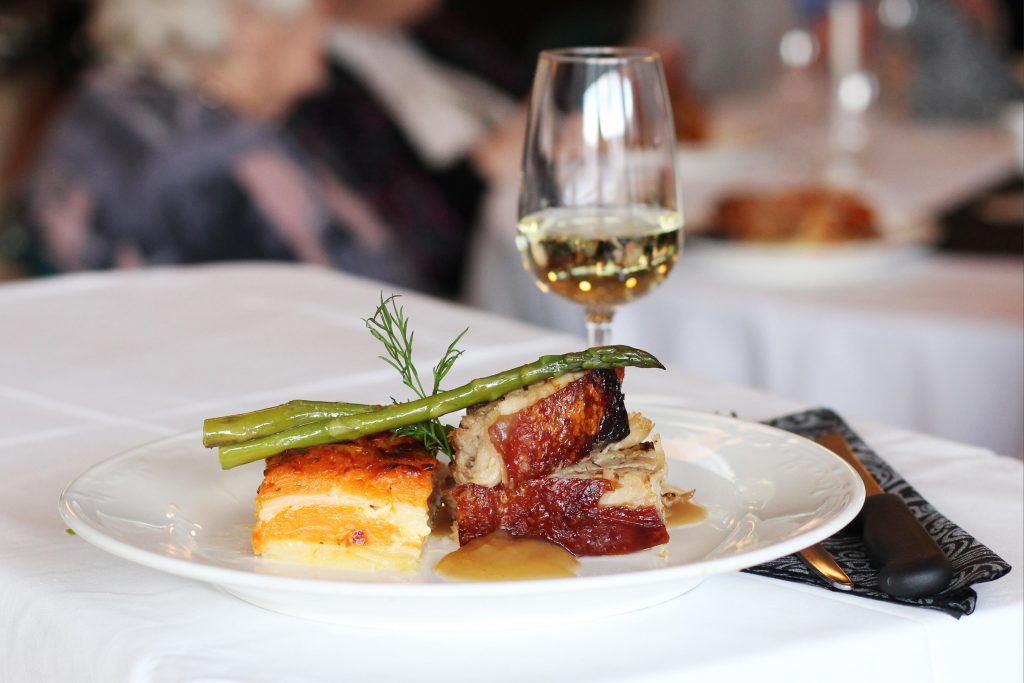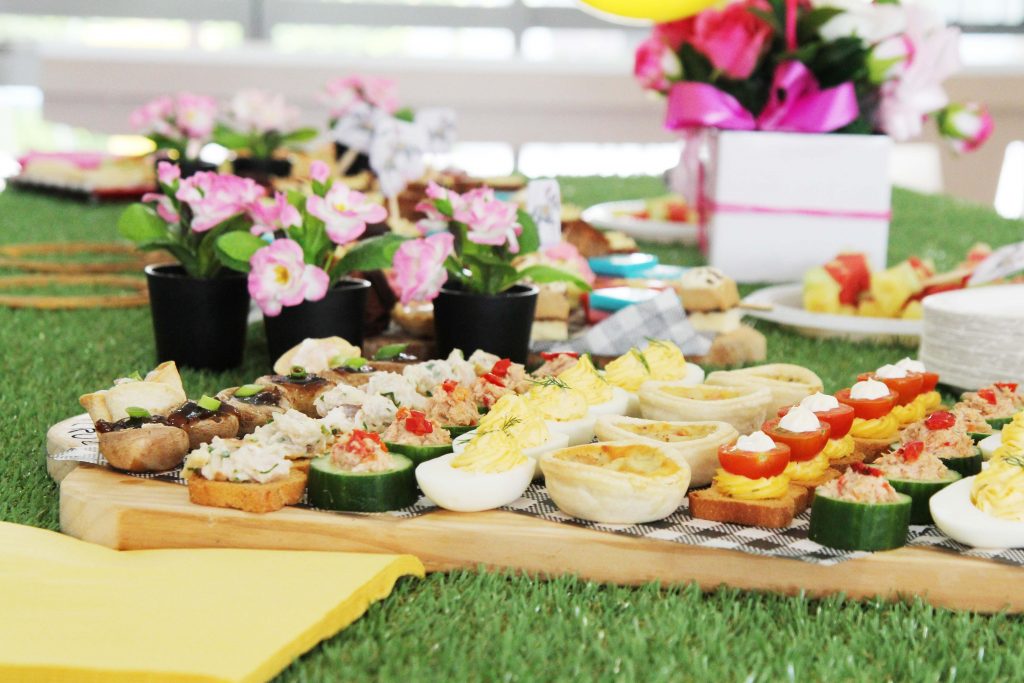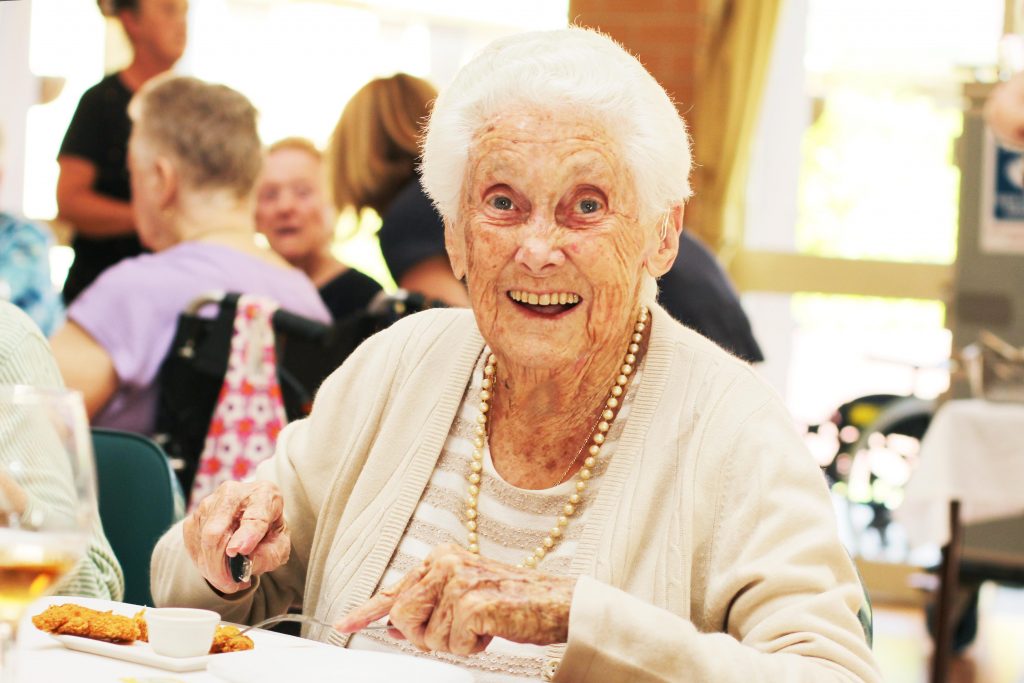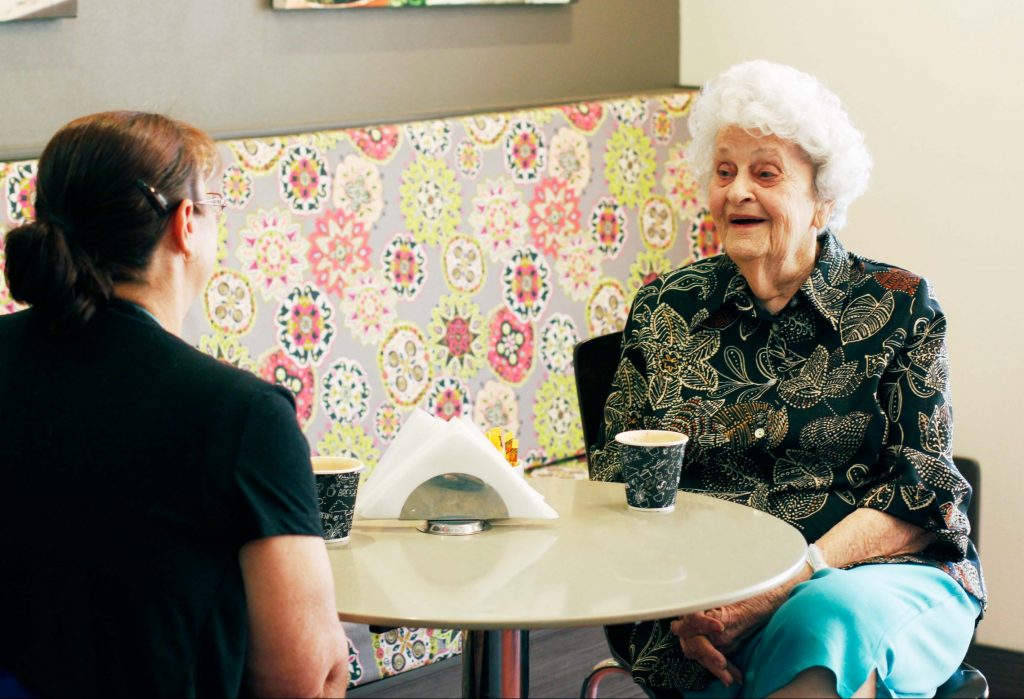 Alfresco Dining Experience
Your taste buds will be pleased to know we offer a monthly Alfresco Dining experience with a 3 course meal served while you enjoy some live entertainment and a glass of wine or an ice cold beer. This is at no additional cost to the resident, but bookings are essential!
Share a Special Meal
The Special Meal program has been designed to allow residents a special treat, where they enjoy their favourite meal. Under this scheme four residents per week are selected at random and have the choice of absolutely any type of meal they want to enjoy. They also get to invite a friend or family member to come along as a guest to share the experience. Again, this is at no additional cost to the resident.
High Tea
If an afternoon of delicately prepared sandwiches and assorted sweets is more your cup of tea, each low care facility and each high care unit enjoys a specially prepared High Tea every month.
Men's Shed / BBQ Days
Every month we put a special emphasis on gathering the men who live at OLOC by cooking a BBQ and creating a social atmosphere with entertainment, games and even Men's Health initiatives. All male residents are invited to these BBQs, and we also have a monthly Men's Outing.
Café Assisi
Café Assisi is our onsite café, which caters to residents and their guests, as well as staff. Being located outside the Administration building and across from the Wellness Centre, it is a perfect place to enjoy a cappuccino and slice of cake or gourmet sandwich while watching the world go by. You and your guests can even order a picnic hamper to be picked up and enjoyed anywhere on our beautiful grounds.
There's so many other reasons why you'll love living here.
Find out more about how we encourage your sense of wellbeing and how you might spend your day.