Once you move into one of our Residential Facilities, you will be introduced to a 3 month well-being program that indicates to us what your needs are, and allows you to make the decisions regarding how you would like to feel better.
You'll be in safe hands when you decide which of the many different exercise classes you'd like to attend. Andrea, our Accredited Exercise Physiologist and her team run daily group and individual exercise classes that focus on things that are beneficial to you.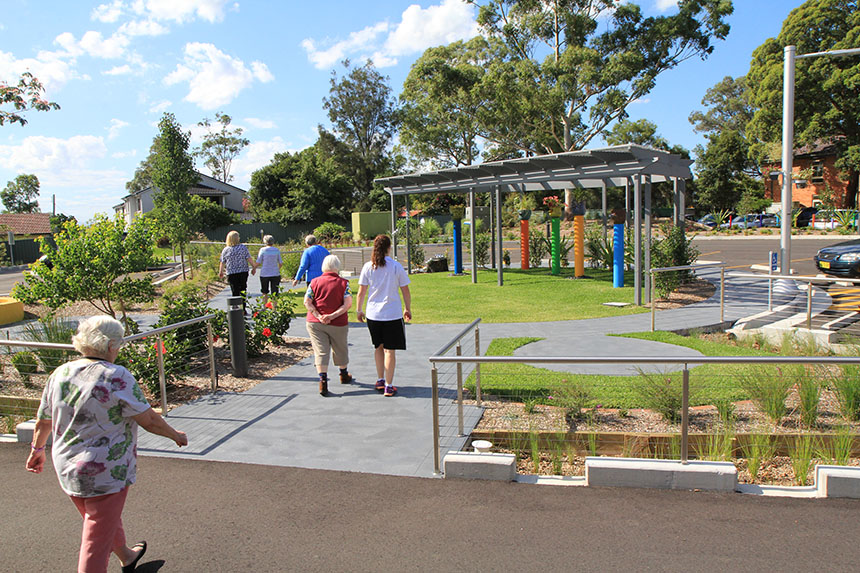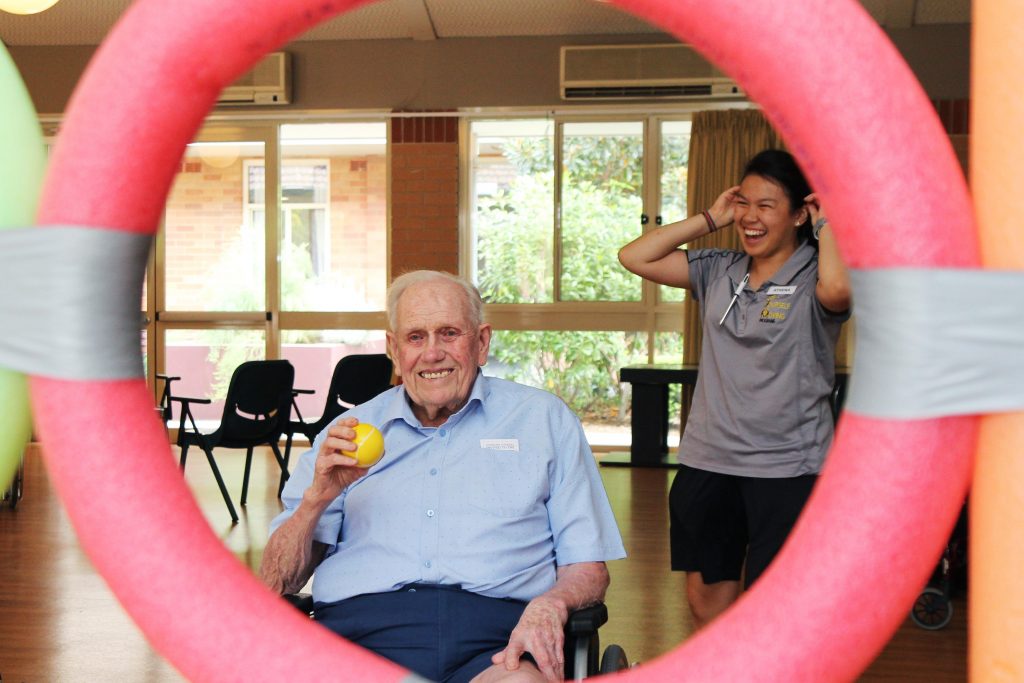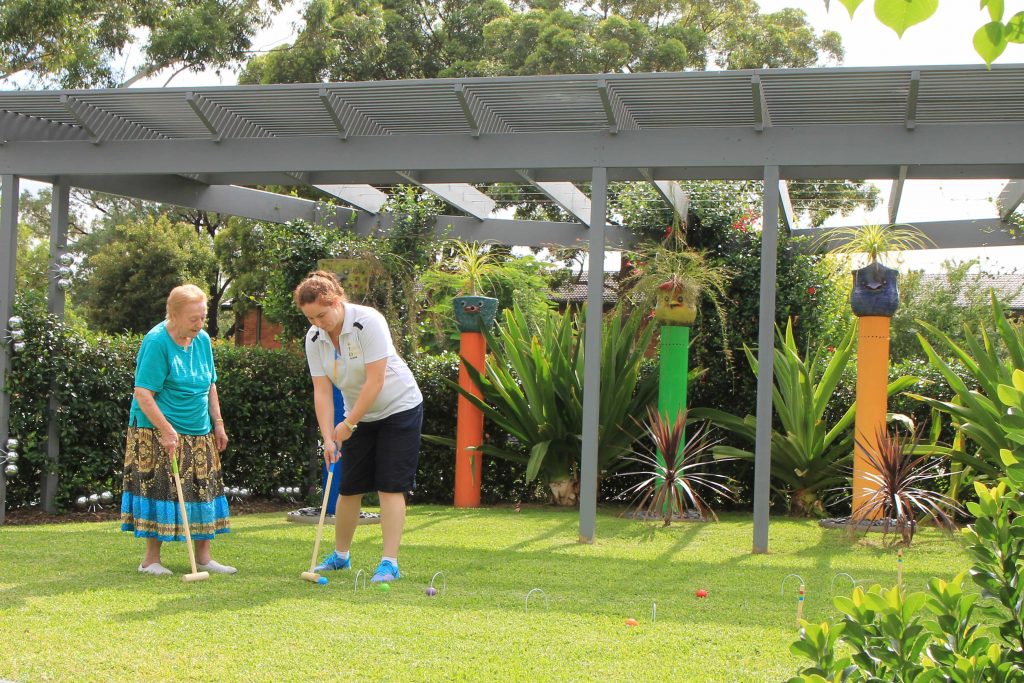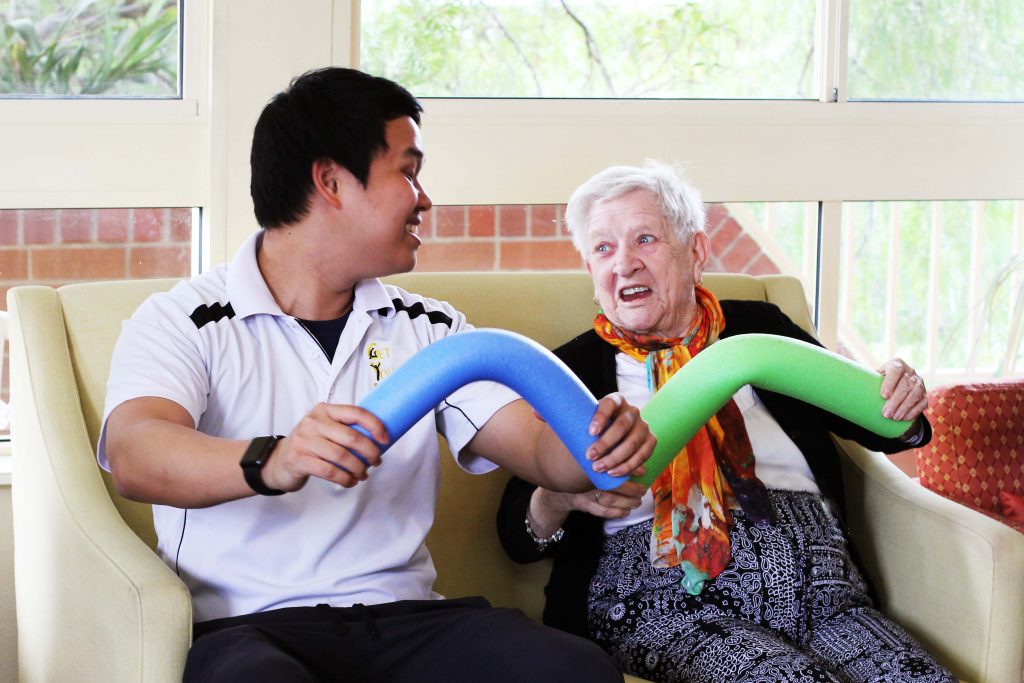 Whether you want to regain strength, balance or movement, there is something in our program for you. Some of our most popular group exercises include Active Games, Walking Groups, and even interactive X-Box Bowling.
Your comfort, health and physical condition is very important to us, so we also have a team of physiotherapists who tailor programs specifically for you and your body.
Emotional Wellbeing
Your emotional wellbeing and the way you cope with the changes associated with moving into a Residential facility is also very important to us. You will have free access to a clinical psychologist who will confidentially assist you with your transition, and track your emotional wellbeing over time. Providing you with the support you need to find happiness and a sense of peace while you live here.
Relaxation
To compliment the various exercise and fitness programs, we also have several Tranquility Rooms where alternative therapies such as massage chairs, foot spas, aromatherapy, facials and other relaxing options are available.
Professional Visits
As part of our innovative Wellbeing Model, we obtain the services of allied health professional to visit our facility to save you the effort of making external appointments where possible. These health services include an on site GP, and regular visits from Australian Hearing, Dieticians, Podiatrists, Speech Therapists, Dental Prosthetists and many more.
Along with these visits we also plan Health Education Days, for men's, women's and general health.
Hairdresser
Part of feeling good is looking how you want to look. We have our very own, modern Hairdressing Salon located on our grounds. The fulltime hairdresser also makes visits to areas across our facilities to residents who are unable to make it to the Salon.
There's so many other reasons why you'll love living here.
Find out more about how you might spend your day and how we offer more than good nutrition.