Our Lady of Consolation's Respite and Wellness Centre Re-Opens! After a period of closure during a peak of COVID-19 activity in NSW OLOC's Respite and Wellness Centre has re-opened. We're very happy to welcome clients and carers back to the Wellness Centre while taking extra precautions to keep everyone safe.
The Wellness Centre is a place where people living in the community come to recharge and refresh; it's an important source of social connection and support for clients and their careers.
Re-opening means that clients and carers:
Have the opportunity to reconnect with friends and interests that took a backseat during the weeks of closure.
Can improve their health and fitness by restarting group exercise classes or targeted Get Yourself Moving Programs.
Will spend time socialising independent of one-another; potentially the first time in months.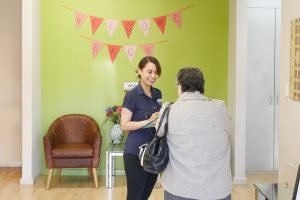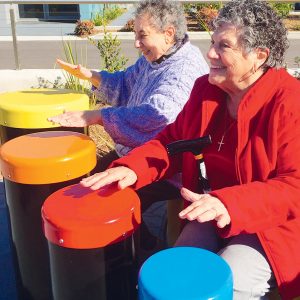 If you're an older person (65 years and older) living at home and you are concerned about staying safe and independent then the Wellness Centre might be for you. The Wellness Centre can help you with:
Fitness based respite, which emphasises exercise and fitness programs. Programs that help you improve your strength, balance or flexibility so that you feel you feel fitter, stronger and more confident in everyday life or;
Centre based respite which offers a place to connect with friends and interests in a safe and comfortable environment. A place where you can take part in fun and interesting activities and where no two days are quite the same